About Dr. William T. Norlin, Chiropractor
Minneapolis & St. Paul's Chiropractic Choice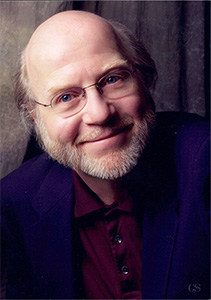 I'm Doctor William Norlin, and I'm fortunate to be one of those "lucky" people who eventually found the right thing to do with my life. I'm a Doctor of Chiropractic and loving it. I have been treating patients in Minneapolis, St. Paul and the Greater Metro Area for the past 34 years.
Being in practice has allowed me to literally help thousands of people over the years. Whether it is relieving that nagging "crick in the neck", or providing the only pain relief that worked for someone with terminal cancer, it has always come down to the same thing for me – the privilege of providing an immensely valuable service to the residents of the Twin Cities, and for that matter, from across the country and many parts of the world.
I constantly hear throughout the years how surprised, amazed and impressed people are with the quality, thoroughness, comprehensiveness and breadth of care they receive. This also includes surprise at both the range of conditions treated. This is because my approach doesn't just focus on the surface issue that comes along with pain, but gets down to the root cause of the specific condition you may have.
Recently I cared for a gentleman who works as a chef in a well known local restaurant. He's the main financial support for his family, including his 12 year old daughter. He'd suffered with severe, unremitting back and leg pain for 3 years resulting from 2 herniated discs. A patient of mine recommended that this well known chef come in and see me.
With excellent, appropriate and aggressive care, this man was able to return to a pain free existence. This man was in a deep state of personal despair and now does what he loves, pain free. A very nice P.S. to this story was I had dinner at his restaurant a little while ago, and got to watch him in action. He got freed up for a moment, and came out from his creations to say "Hi!", and gave me a nice big hug. Times like that make me feel really good about how I'm able to help my patients.
Education formally for me included a pre-med program at the University of Minnesota, until I discovered that I wanted to be involved in a more "hands-on, alternative" to traditional medicine. All in all I spent 7 years in college, then 4 years at Northwestern Health Sciences University getting my Chiropractic degree. I externed with three great Minnesota Clinics and then went on to private practice. I continue to hold a State Certification in Acupuncture, and am Advanced Proficiency Rated in Activator Methods Chiropractic Technique – the very gentle, and most widely utilized instrument performed adjusting technique in the world, as well as the most likely researched of all Chiropractic methodologies.
In addition, I am currently a member of the national Structural Management Network. This group of Doctors and Clinics provides the "Structural Management – The Future of Sports Medicine" program for the care of the human structural system, which in turn provides a wonderful basis for my being the regional provider and representative of The Concerned Parents of Young Athletes Program.
Beyond my passion for Chiropractic Medicine, I'm able to squeak a few other interests into my life. I am a proud father of a 26 year old daughter who graduated from the University of Minnesota, and now resides in Boston. Music has always played a large part in my life, once having been involved in it professionally. It's great therapy, and I've recently turned my Doctoring interests towards those that are performers and those in the performing arts generally.
I look forward to seeing you in my office soon. I can't wait to meet you and assist you in a healthier life.
Yours In Health,
Dr. William T. Norlin